Babilon Travel NGO's Proiects
Our local, national and international projects:
Inclusive Internet Radio (InRadio) is one out of many of our approved projects in 2018. It is an Erasmus+ KA-1 youth mobility project where low budget (community) web radio broadcasting is used as a tool of youth participation and social inclusion. It will provide 2 main activities, an advance planning visit and a youth exchange.
Swim to Live 3: Masters is the third approved project, from a program, started in 2017, and entitled Swim to Live. The first one (2017) was dedicated to adult people that were not actively involved in sport and outdoor activities. The second one (2018) involved children, with and without disabilities, as beneficiaries. The project that will start in January 2019 (Swim to Live 3) is about seniors, age 50+ that are already active in different areas, like sport, learning languages, reading, gardening, playing an instrument, etc.
EVA-FEM2: Empowerment, Vitality and Assertiveness – Female Education in Mentoring 2 is a brand new approved project implemented by Asociatia Babilon Travel.
The Voice of Invisibles is another inclusion project of Babilon Travwel NGO, financed by the European Union through the Erasmus+ Programme.
The main activity is a training course held in Durres, Albania, between October 1-7, 2018.
VIP Culture is a brand new Erasmus+ project, in which Babilon Travel NGO is acting as partner and sending organization.
The aim of our project is to promote the idea of integration into society and culture of visually impaired or blind young people. The project intends to motivate the participants to believe in themselves, to raise their self-esteem, to overcome their fears, discriminations, to raise their awareness and to become more open towards others.
Building Skills Through Inclusion promotes and fosters social inclusion of young people with disabilities and fewer opportunities by being focused on independent living and employability.
Act-Ion is a KA-1 youth mobility project, presenting the opportunity for exchanging ideas and best practices among youth workers and educators from 9 countries. It will compare the different realities, the needs expressed by local communities and possible solutions applied to tackle the phenomena of social marginalization. The project is focused on the idea of social cohesion, with specific attention on civic and social skills, strengthening participant's confidence and soft skills and their ability to implement them in their everyday life.
From Labor Market to Labor Makers
What: Training course for youth workers in the frame of Erasmus+ Programme, KA105 Youth Mobility.
Who: 24 youth workers who are over 18+ years old from Spain, Bulgaria, Romania, Portugal, Poland, Slovakia, Croatia, Greece and Italy.
employABLE will bring together 40 disabled young people between 18 and 30 years old and their carers from Italy, Ireland, Poland, Romania and UK. The 24-month long project includes 10 main activities: 5 youth exchanges and before each youth exchange an advance-planning visit. The final meeting in Dublin,
Ireland, end of 2019, will create the opportunity for participants to attend a martial art festival, dedicated equally to disabled and non-disabled people.
"All inclusive – Applying Artistic Theatre Methods in Youth Work with Handicapped or Disadvantaged Youth" is a youth exchange inside the Erasmus+ programme of the European Union. The project intends to deliver a model for future school-focused activities of our partners. Participating teamers of the youth exchange will learn to design own workshops. They will learn to implement their knowledge as facilitators under the guidance of experienced theatre trainers and put a theatre play on stage with an international youth group that is consisting of impaired and non-impaired youth.
Empowering young visually impaired to stand up for inclusive policy reforms (EMVISION) is an Erasmus+, KA-3, structural dialogue project, developed by Asociatia Babilon Travel (ABT).
Let's Animate: Redisigning Youth Work Through Animation is Babilon Travel NGO's brand new project.
The main activity consists of a training course that will take place, in Bucharest, Romania, between 9-18 of June, 2017.
It will bring together 24 participants (aged 18+) from across Europe and has been designed for young people and people who work with young people. This could include youth workers, youth leaders, educators, trainers and NGO volunteers who would like to expand their knowledge in the field of animation and to boost their digital skills.
Swim to Live! and Swim to Live 2 are projects of a collaborative partnership formed for an Erasmus+ sport program for the years 2017-2018. Our goals are oriented towards making a habit of regular swimming activities, gaining knowledge for swimming instructors, learning how to promote good practices, influencing local environment for club leaders and as a result, we will launch a certificate of competency – Swim to live license for instructors. Beginning with 2018 we introduce also, as an auxiliary tool, the mindfulness aproach.
DEI Budapest is our second DEI, Discovering Europe Together, international project. The main activity of the second project, "DEI Budapest" will take place in the capital city of Hungary, between April 29 and May 1
DEI Bucharest is the first project included in Babilon Travel NGO's programme "Descoperim Europa Împreună" (DEI) (Discovering Europe Together).
The aim of this project is to build the necessary bridges between the young people with or without visual impairments from both Romania and other countries, so that they could get to know each other better, explore together the differences between their countries of origin, to learn and practice cooperation and to eliminate the barriers that separate them and which are usually set up out of ignorance, lack of information, fear or even by their own communities.
Let's Go Eco Tourism is a multi-activity Erasmus+ project, that will have two youth exchanges: one in Poland, between 16-25 September, 2016 and one in Slovakia, between 1-8 December, 2016.
The first youth exchange will take place in Murzasichle/Poland and will gather 30 participants from 5 EU countries: Romania, Poland, Slovakia, Germany and Lithuania.
Close-Up 2 Culture Since Rome is one of the first projects, Babilon Travel NGO is involved in, this year,, is an international project called "Close-Up 2 – Culture Since Rome". The main activity of the project, a youth exchange, will take place in Beja, Portugal, between 16-24 May, 2016 and will gather youngsters 24 youngster, age 18-25, 6 youth leader, age 18+, and 2 accompanying persons, age 18+, from 6 EU countries: Romania, Portugal, Hungary, Estonia, The Netherlands and Poland. The participants will be a mixed group of visually and non-visually impaired.
SITiDeV: Youth Exchange for Visually Impaired, is a national project that intends to bring together, in May 2016, 6 visually impared/blind young people, 2 non-visually impaired and 4 youth workers, from Tg. Frumos and Cluj-Napoca, for four days. During this period of time the participants will learn to exercise together sport and outdoor activities.
Value the Difference, an Erasmus+ KA-1, is our first international project, financed by the European Union, in which Babilon Travel NGO is the main coordinator, not only partner. Value the Difference is a multi-activity project designed to promote integration of visually impaired young people through sport and outdoor activities. To achieve its objectives we planned two separate events taking place in Romania and Poland.
Inclusive Youth Leaders is another international project in which Babilon Travel NGO is involved as partner and sending organization. It will take place in Beja, Portugal, between August 20-28, this year. The project aims to involve and empower organizations to increase their abilities in the field of non-formal education and inclusive activities in the area of youth work.
Project VI's main activity of this is a training course that will take place in Swindon, England, UK, between August 17-23, 2015. The 30 participants to this training course will be selected from the following countries: Romania, United Kingdom, Poland, Greece and the Former Yugoslav Republic of Macedonia.
Europe of Culture is an 8-day study visit in Chișinău, Republic of Moldova. The project will give best practices and inspirations on how to promote cultural heritage among young people. The study visit will include visits to local stakeholders who promote cultural heritage among young people, discussions and group work.
Terra Cognita: The Historical Center of Cluj-Napoca Accessible to Blind Young People is a local project developed and coordinated by Babilon Travel NGO and funded by the Municipality and Local Council of the city of Cluj-Napoca, and covers the period 30 March to 30 November 2015. Terra Cognita is a natural follow-up of the project "Terra Mirabilis: Tourist Tracks for Visually Impaired Young People" implemented in 2014. The project aims to document and promote a pilot tourist route in the historic center of Cluj, adapted to the needs of young blind people from Romania and abroad.
Get Connected 2.0 mobility project will develop participants' skills, knowledge and attitudes concerning how to involve young people through E-Media in the policy's decision making process.
Youth Social Entrepreneurship – Take the Lead! has as main activity a course for leaders and youth workers, which will take place in Nicosia, Cyprus, from 21 to 25 March 2015.
Social Entrepreneurship Now!Training Course in Sardinia aims at exploring the concept of social entrepreneurship as an innovative way to solve social problems using entrepreneurial skills and youth voice.
Empowering Young Disabled People to Take Action in Europe takes place in Urdd Glan Llyn Center, Bala, Wales, UK, from 15 to 22 December 2014 and aims to highlight how young visually impaired / blind may be involved in various activities in the community and international youth projects. Participants are come from Romania, Greece, Italy, Netherlands, Portugal and the UK.
MeToVImis intended to test and improve two non-formal educational methods adapted to the world of blind or visually impaired young people, in the context of the international event CONNCTOR Cluj-Napoca, September 2014.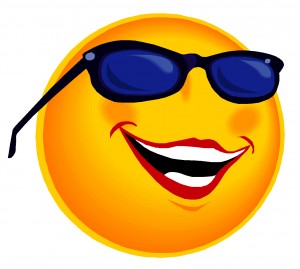 Terra Mirabilis aims to achieve material support and volunteer personnel qualifications required of future national and international exchanges for young people with visual disabilities.